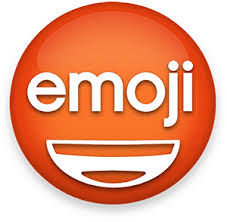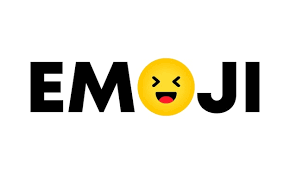 AD: "Stop Overpaying for Cellphone Service":
check out our Special T-Mobile "Lower Price with More Features" Plans
at https://www.teqiq.com/tmobile/
Share this info and help a Friend.
Emoji are fun to use for nearly any occasion, and while there seems to be an endless number to pick from, learning to create your own emoji is the best way to get exactly what you want. Because let's face it, sometimes there just isn't an emoji for that exact expression on your face.
When you create your own emoji, you can have it be anything you want: an object, weather icon, symbol, facial expression, or something else entirely. You're limited only by your imagination and the ease of use of the emoji maker.
There are lots of emoji builders out there, but below is a tutorial of the best ways to create your own emoji that you can use on your phone, tablet, or computer.
How To Create Your Own Emoji On iPhone
Emojily is by far the best way to create your own emoji on an iPhone. It has a make-from-scratch option and a random method to generate emoji quickly. It's great for creating emoji of your emotions.
When you use the New option from the app's home screen, you get several creation tools. From left to right, this is the order in which you make your emoji:
Pick a template, like a multi-colored base, a square face, or a taco head.
Choose a pair of eyes.
Decide on some eyebrows.
Flip through the mouth options to find a suitable one.
Add some facial hair if you want.
Optionally pick some hand gestures.
Select one of the objects to have your emoji stand out.
Choose a hat for your emoji.
Every option is customizable, so you can drag them around the emoji background, rotate them, and resize them using normal finger gestures. Tap the download button when you're finished to save your custom emoji to your gallery.
Exit Emojily and go to Settings > General > Keyboards > Keyboards > Add New Keyboard > Emojily to add the Emojily keyboard to your phone and making sending your custom emoji really easy.
When you're ready to use your custom-built emoji, use the app drawer next to the keyboard to select the two-faced Emojily icon. It's there that you'll find the emoji you made.
Emoji Me Animated Faces is a similar free app for iPhone and iPad. iOS 13 and iPadOS users can make emoji with Memoji. Animated Memoji is available only on iPhone X and later, iPad Pro 11-in, and iPad Pro 12.9-in (3rd gen).
How To Create Your Own Emoji On Android
Making your own emoji on Android is easy with Emoji Maker. If you don't want to spend time making your own, there's also a gallery you can browse to find popular emoji made by other users.
Something unique about this emoji maker is that as you're choosing the various parts of the emoji, you get to see a preview immediately. This helps you decide what to pick because you don't have to guess how it will look if you select it.
Here's how Emoji Maker works on Android:
Tap New Emoji from the home screen.
Choose a background for your emoji. It can be anything from a dog or bear face to a heart, vegetable, cat, or circle. There are even animated backgrounds.
Use the menu icons on the bottom of the app to pick eyebrows, eyes, a mouth, hand gestures, hair, facial hair, a mask, and more.
Tap the checkmark at the top right to saved the custom emoji to the gallery within the app.
Tap the emoji and then the share button to share it through any of your apps.
Bitmoji is another great option for creating emoji on Android and iOS. The emoji you can make in that app are usually far more complex looking in that there are captions and full scenes, but they're still really easy to make.
Similar is Chudo, but it's marketed more as a messaging app with live, augmented reality emoji that sits on top of your real face.
How To Create Your Own Emoji From a Computer
The free online emoji maker at Labeley is an excellent resource for building your own emoji. You can use the full screen of your desktop computer to make large emoji by picking a shape, background color, eyebrows, facial features, accessories, and text.
When you're done, you can share the emoji over Facebook Pinterest, or Twitter, or save it to your computer to do with it as you wish.
Emoji-maker is similar but is much easier to save to your computer. There are lots of options for face shapes and other features, and a built-in text tool lets you write on the emoji.
The piZap emoji maker is another option for computer users. Several of the options cost, and a high-quality export isn't free either, but there are still lots of unique emoji building tools (and the standard-quality export is definitely still good enough).
As you can see, there are lots of ways to make your own emoji. You can do it on your computer, from your Android or iPhone, or on a tablet.
Some of these methods are better than others if you want to send the emoji via your phone's keyboard, but others are great for emailing or Facebooking the emoji from a computer or using the emoji in other projects.
No matter which method you choose, making your own emoji is undeniably fun. Creating a brand-new emoji that most other people aren't using can make you stand out in group messages and may even have your friends reusing your emoji.
If this tip helps and you would like to donate click on the button. Thanks In Advance.
________________________________________________________________________________________________________
"Fortune Favors, Who Value Time over Money!"
"TeQ I.Q. was the 1st IT Company to Deliver Cloud Solutions since 2003"
Tech issues taking up your Time?
"TeQ I.Q. Makes Your Technology Secure and Protected"
Do you have Tech Frustrations like your Computer, Internet, Phone, Cellphone, Camera, TV, Car?
"Stop Overpaying for Cellphone Service?"
"We Have Special Pricing with T-Mobile!"
LOW Prices at https://www.teqiq.com/tmobile/
"We Take Away Your Tech Frustrations and Give You the Free Time You Deserve!"
Call Robert to ask all your Technology questions.
For Free Consultation Call Now Robert Black at (619) 255-4180 or visit our website https://www.teqiq.com/
Chase Bank and Others Trust TeQ I.Q. with their IT and TeQnology so can you!