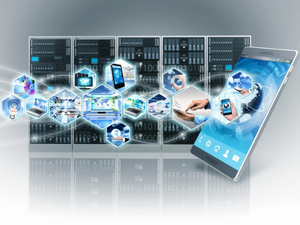 Businesses seeking to improve productivity and minimize disruptions caused by IT issues can benefit from managed IT services. A managed service provider (MSP) can provide businesses with the expertise to maintain and optimize their IT infrastructure by outsourcing IT support. By doing so, companies can avoid costly downtime and interruptions caused by IT, which can hamper productivity and cost companies money.
Managed IT services provide organizations with the option of customizing the level of support to meet their unique needs, which is one of their main benefits. A managed service provider can provide various services, including monitoring and maintenance, security and compliance, and application or technology support. Consequently, businesses are able to select the support level that perfectly suits their budget and needs.
To maximize the benefits of managed IT services, businesses should follow a few best practices:
Assess your IT needs: Understanding your organization's IT needs and priorities is essential before engaging with an MSP. This will make it easier for you to select an MSP that can offer you the right support and expertise.
Select a reputable MSP: It is imperative to select an MSP with a proven track record and a team of professionals with extensive experience in delivering reliable and efficient IT support.
Establish clear communication: Ensure you communicate clearly with your MSP about your IT needs. Set up regular check-ins and a procedure for reporting and resolving issues.
Stay up to date: Managed IT services can help businesses stay on top of the latest technologies and best practices. Ensure you are aware of the latest developments and work with your MSP to implement any updates or upgrades that may be needed.
Business owners who want to improve productivity and minimize disruptions caused by IT issues can benefit from managed IT services. By outsourcing IT support to a reputable managed service provider and following best practices, you can ensure a reliable, efficient, and well-supported IT infrastructure.
If this tip helps and you would like to donate click on the button. Thanks In Advance
________________________________________________________________________________________________________
"Fortune Favors, Who Value Time over Money!"
"TeQ I.Q. was the 1st IT Company to Deliver Cloud Solutions since 2003"
Tech issues taking up your Time?
"TeQ I.Q. Makes Your Technology Simple and Easy"
Do you have Tech Frustrations like your Computer, Internet, Phone, Cellphone, Camera, TV, Car?
     "Buy a TV from TeQ I.Q. with Ease and We Install it for Free!"
"We Take Away Your Tech Frustrations and Give You the Free Time You Deserve!"
Call Robert to ask all your Technology questions.
Check out our Smart Home 10% off Daily Deal at the TeQ I.Q. Daily Deal webpage https://www.teqiq.com/daily-deal/
 We now Sell, Install, Setup and Train for Smart Homes visit our webpage https://www.teqiq.com/smarthome/
For Free Consultation Call Now Robert Black at (619) 255-4180 or visit our website https://www.teqiq.com/
Chase Bank and Others Trust TeQ I.Q. with their IT and TeQnology so can you!