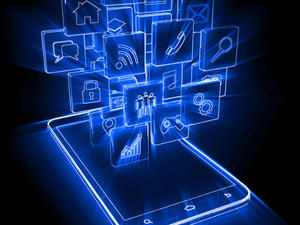 The mobile phone provider recently announced that a data breach had impacted 37 million T-Mobile accounts. In a Form 8-K filing with the US Securities and Exchange Commission, T-Mobile said they realized an authorized entity obtained data via a single API on January 5, 2023. Unlike other data breach cases where customer data is sometimes preserved, the hackers have stolen personal customer data, such as credit card information. The compromised information contains some clients' credentials, names, phone numbers, addresses, and billing information. T-Mobile tries to make things sound not as bad by saying that most of this information is already "widely available" in marketing databases and directories. Notably, the carrier didn't precisely imply that "No payment card information, passwords, government ID numbers, social security numbers, or other financial account data were compromised."
T-Mobile responded quickly to the data breach and was able to track down the source and put a stop to it within the day of detection. They shut down within 24 hours of detection in order to protect the customers and their security. T-Mobile also contacted law enforcement and is currently investigating the incident. In addition, T-Mobile has implemented additional security measures to prevent further unauthorized access or data breaches. The company has also begun notifying clients whose data may have been breached. T-Mobile said it would offer free credit monitoring and identity protection to those affected in a public press release announcing the breach.
According to The Wall Street Journal, the Federal Communications Commission has opened an investigation into the data breach. "This incident marks yet another data breach in a string of cases at the company, and it's being investigated by FCC," the FCC spokesperson told the publication. This is the eighth time that T-Mobile has been hacked since 2018.
In the last piece with the SEC filing, T-Mobile said that they expect the news not to have any material effect on their operations. In simple terms, T-Mobile doesn't expect their clients to be too upset and decide to take their business elsewhere!
If this tip helps and you would like to donate click on the button. Thanks In Advance
________________________________________________________________________________________________________
"Fortune Favors, Who Value Time over Money!"
"TeQ I.Q. was the 1st IT Company to Deliver Cloud Solutions since 2003"
Tech issues taking up your Time?
"TeQ I.Q. Makes Your Technology Simple and Easy"
Do you have Tech Frustrations like your Computer, Internet, Phone, Cellphone, Camera, TV, Car?
     "Buy a TV from TeQ I.Q. with Ease and We Install it for Free!"
"We Take Away Your Tech Frustrations and Give You the Free Time You Deserve!"
Call Robert to ask all your Technology questions.
Check out our Smart Home 10% off Daily Deal at the TeQ I.Q. Daily Deal webpage https://www.teqiq.com/daily-deal/
 We now Sell, Install, Setup and Train for Smart Homes visit our webpage https://www.teqiq.com/smarthome/
For Free Consultation Call Now Robert Black at (619) 255-4180 or visit our website https://www.teqiq.com/
Chase Bank and Others Trust TeQ I.Q. with their IT and TeQnology so can you!