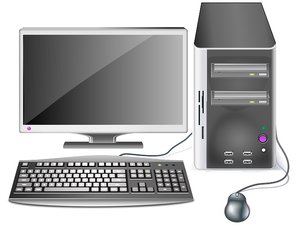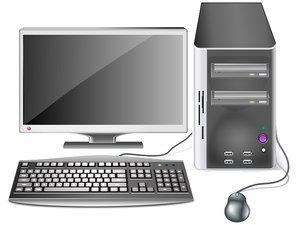 Watching TV isn't what it used to be. Nowadays, more people are choosing to cut the cord and switch to online programming for their viewing entertainment. This also means those same people are likely sitting at their computer desk longer than they once were.
Sure, there are some who have access to gaming consoles that connect to their primary television or smart TVs they can use to access movies and shows directly. However, not everyone is so fortunate. Though you may not have a Sony PlayStation 4 or one of Samsung's newest Ultra HD models, chances are good you've got yourself a smartphone.
With a smartphone, you already have the missing piece that brings your computer-centric home theater together. Simply download one of the apps below and you'll finally be able to use it as a PC remote control to navigate your computer screen from the comfort of your own couch.
Turn Your Mobile Phone Into A PC Remote Control
There are quite a few PC remote control apps to choose from in Google Play and the Apple App Store. Most are also available for use on both Windows and Mac operating systems. There are also apps out there that can turn your mobile phone into a universal remote capable of controlling everything in your home from the refrigerator to the air conditioner.
These are not those apps.
Remote Mouse (RM) is one of the easiest to use PC remote control apps that you'll find. It's 100% free and converts your Android or iOS smartphone into a wireless input device for your computer.
RM has over a million active users and supports Android, iOS, Windows, and Mac operating systems.
Download and install the Remote Mouse client on your Android or iOS device via either Google Play or App Store respectively.
You'll also have to download the server to your computer. The size is relatively tiny at only 706 kilobytes, with the phone application being 9 megabytes.
After installation, both the computer and phone must be connected to the same WiFi hotspot or router. This will allow both devices to sync.
Once a connection has been made, run both the server and client app.
From the client app, you should be able to see a list of all devices currently connected to the same WiFi network.
Tap on the name of the device you want to control with the application.

If the device you seek is not displayed, tap the + icon and select Connect by IP. Enter the IP address of the device into the text field provided.

When the connection from phone to computer is successful, the client app will open its primary user-interface.

The interface contains six function icons, a Settings menu, and a Power button.
Just above the icons are three buttons which imitate a computer mouse (left-click, middle-click/scroll, and right-click).
The primary portion of the screen is an uneditable text area that will display recently typed text.
Remote Mouse can be used in two modes: portrait and landscape.
Remote Mouse will remember all devices that have been connected to your phone. If you don't like the default green, you can change the background image of the interface to something more palatable.
This is definitely one of the highest-rated apps you'll find in the Google Play Store. This app supports all Android versions of 4.0.1 or higher and will require a computer-side server installation available for Windows, Mac, and Linux operating systems. The server will only take up 2 megabytes of hard drive storage, but will need Java installed on your system to work.
A WiFi connection will be necessary to connect KiwiMote from your phone to the computer. One of the cooler features is that KiwiMote allows you to make the connection by scanning the QR code from the computer using your phone. Alternatively, you'll have to enter an IP address, port number, and a unique PIN in order to make a connection.
You'll get the essential PC remote control features like a keyboard, mouse, and gamepad, but the app does not allow you to view your computer screen. Instead, you're treated to a few user-friendly interfaces for various desktop applications like Adobe PDF Reader and VLC Media Player.
KiwiMote is funded by ads, and in doing so remains completely free to download and use.
One of the more interesting remote apps and the only one with a paid option on this list is Unified Remote. Similar to the other two in the article, it requires a phone app and a computer-side server to work.
Not only does it work for Windows, Mac, and Linux operating systems, but it can also control other devices including Raspberry Pi and Arduino Yún.
The free version of Unified Remote comes with the standard essentials (keyboard, mouse, and volume), light and dark themes to swap between, 18 free remotes, and supports both single and multi-touch mouse control. It's just as easy to set up as the other two, providing automatic server detection and password protection.
If this tip helps and you would like to donate click on the button. Thanks In Advance
________________________________________________________________________________________________________
"Fortune Favors, Who Value Time over Money!"
"TeQ I.Q. was the 1st IT Company to Deliver Cloud Solutions since 2003"
Tech issues taking up your Time?
"TeQ I.Q. Makes Your Technology Simple and Easy"
Do you have Tech Frustrations like your Computer, Internet, Phone, Cellphone, Camera, TV, Car?
     "We Take Away Your Tech Frustrations and Give You the Free Time You Deserve!"
Call Robert to ask all your Technology questions.
We are giving a Free in Person TeQ Seminar at our office in La Mesa every Wednesday from 12pm-1pm and a Free TeQ Support Q&A from 1pm-2pm. Go to https://www.teqiq.com/events for our upcoming Events and https://www.teqiq.com/seminars for info on each Seminar.
For Free Consultation Call Now Robert Black at (619) 255-4180 or visit our website https://www.teqiq.com/
Chase Bank and Others Trust TeQ I.Q. with their IT and TeQnology so can you!