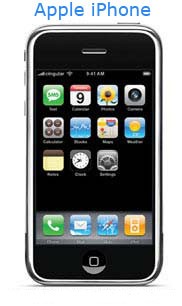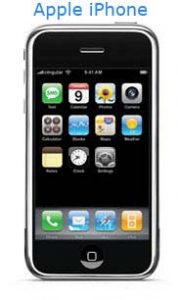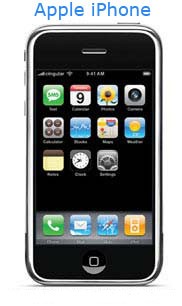 Today, most people have abandoned their landline phones for a cell phone. Unfortunately, if this is your only phone, it can be difficult to find if you've misplaced your phone. The website "I Can't Find My Phone" comes in handy for finding that lost phone. Visit the link below, enter your phone number, and the free service calls your phone. Once the services calls your phone, you can listen for your ring tone to help locate the phone. Of course, if your phone is on silent or turned off, this service is not much help.
Tip!
If you have an Android phone you can use the Find My Device feature.
Created by Google for Android smartphones and tablets, Find My Device is a service to help locate lost devices. When enabled, you can access the service by logging in with an existing Google account on another device. Once your lost device is located, you can view it on a map, lock or erase if stolen, or make the device ring to hear it.
To use Find My Device, download the Google Find My Device app from the Google Play Store, or visit the website. Once you log in with your Gmail address and password, every Android device signed in with your Google account is visible on the map.
Tip!
If you have an iPhone, iPad, or iPod touch you can use the Find My App feature.
If you've lost or misplaced an Apple device or personal item, just use the Find My app on an iPhone, iPad, or iPod touch with the latest version of iOS or iPadOS or a Mac with the latest version of macOS signed in with the same Apple ID.
For a misplaced iPhone, iPad, iPod touch, Apple Watch, Mac, AirPods product, or supported Beats product, you can also use the Find My app on a device owned by someone in your Family Sharing group, or sign in to iCloud.com/find on a web browser.
STOP OVERPAYING FOR CABLE!
TeQ I.Q. Service Starting at $10 a month!
Our Service works on "iPhone, iPad, Apple TV, Android Devices, Roku, Amazon Fire Devices, Windows, Macs and more"
"We also have Included Over 9000 Movies and Over 700 TV Series  and growing with our Packages"
Check out our TeQ I.Q. Service at https://www.teqiq.com/tv
We are giving a Free in Person TeQ Seminar at our office in La Mesa every Wednesday from 12pm-1pm and a Free TeQ Support Q&A from 1pm-2pm. Go to https://www.teqiq.com/events for our upcoming Events and https://www.teqiq.com/seminars for info on each Seminar.
For Free Consultation Call Now Robert Black at (619) 255-4180 or visit our website https://www.teqiq.com/