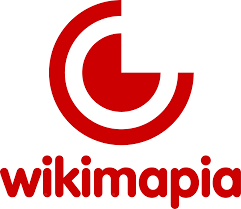 www.WIKIMAPIA.org
WIKIMAPIA is a good site if you want to know completely about the planet Earth.
This is a good place for everyone who are interested in Geography. Best site for students of all ages.
This site displays the geographical site of particular area you mention. It takes you to the place you mentioned in the search box.
You can go anywhere and know very interesting facts. I liked this site very much.
This is combination of google map and wikipedia. Using this site is very easy.
I just click on the small rectangle on the map and goto the required place. You can add your own interesting places that are useful for everyone.
You can complain to the wikimapia staff, if you find any bad location on the map. you can also set the language you like from the list of given languages.
You can also go to the required place by simply entering your required tag. I suggest this site to everyone.
Because it is not only fun to see the various locations on the earth, but also informative and educative.
STOP OVERPAYING FOR CABLE!
TeQ I.Q. Live Premium TV for only $20 a month!
Check out our TeQ I.Q. TV and click on the link to find out more http://www.teqiqtv.com/