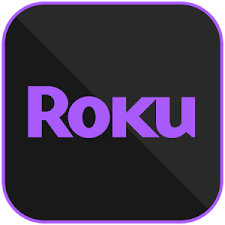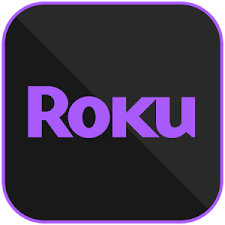 AD: "Stop Overpaying for Cellphone Service":
check out our Special T-Mobile "Lower Price with More Features" Plans
at https://www.teqiq.com/tmobile/
Share this info and help a Friend.
Keeping your Roku device up to date isn't difficult, as your Roku player will automatically check for the latest software when you first set it up, whenever it's turned on, and at regular intervals every few days. These updates will be downloaded and installed in the background, so they won't disturb whatever you're watching. So if your Roku device is always running the latest software version, you might think there's no need to check manually.
Why Should You Check For Updates Manually?
You might decide you need to check for manual updates if your device has been disconnected for a while, for example, during a power outage or moving house — or if you've recently added a new channel that's non-certified. In this case, you should update Roku devices manually.
How to Update Your Roku TV Manually
Press the Home button on your Roku remote.
Select Settings > System > Software Update.
On this screen, you should see the current software, the build version, and the date and time of the last update.
Choose Check Now to check for software updates.
If your device finds new software or channel updates, it will automatically download and install them. Once this has happened, your Roku device will reboot.
If there are no updates to install, you will see a notification that says, "All software is up to date."
It's easy; you no longer need to wonder how to update Roku devices. It's quick to do and a good habit to get into if your Roku player is disconnected for an extended period.
Of course, you don't need to do this if your device remains connected, as it will automatically download and install updates without you even knowing it's happening.
If this tip helps and you would like to donate click on the button. Thanks In Advance.
________________________________________________________________________________________________________
"Fortune Favors, Who Value Time over Money!"
"TeQ I.Q. was the 1st IT Company to Deliver Cloud Solutions since 2003"
Tech issues taking up your Time?
"TeQ I.Q. Makes Your Technology Secure and Protected"
Do you have Tech Frustrations like your Computer, Internet, Phone, Cellphone, Camera, TV, Car?
"Stop Overpaying for Cellphone Service?"
"We Have Special Pricing with T-Mobile!"
LOW Prices at https://www.teqiq.com/tmobile/
"We Take Away Your Tech Frustrations and Give You the Free Time You Deserve!"
Call Robert to ask all your Technology questions.
For Free Consultation Call Now Robert Black at (619) 255-4180 or visit our website https://www.teqiq.com/
Chase Bank and Others Trust TeQ I.Q. with their IT and TeQnology so can you!