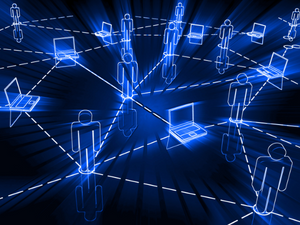 Dish Network confirmed that the network outage it is currently experiencing is due to a
cybersecurity breach. This outage also affected its internal communications systems.
The breach occurred on Feb. 23 and disconnected Dish's websites and apps. The network's call centers also went offline. Subscribers cannot access their accounts, stream shows, or avail of Dish's services.
Dish Finally Reveals Cybersecurity Breach Days After Network Outage
Dish CEO W. Erik Carlson had earlier announced that an internal outage affected its internal servers and IT telephony. A message displayed on Dish's website says it is "experiencing a system issue that our teams are working hard to resolve."
But, in a statement released on Feb. 28, the company finally revealed that it had been a
cyberattack target. Certain data had been extracted from its systems.
According to the network, it was still investigating whether the breach included customers'
personal information. It also disclosed that it had sought help from outside experts.
How the Cyberattack Affected Dish
The ransomware attack disrupted the network's operations. Dish could not deliver the services that it needed to provide its customers.
Customers could not watch anything on their Dish TV channel. They also could not contact the customer service department. Instead, they were directed to a page that provided basic
troubleshooting instructions. They also experienced authentication issues when they tried to access their accounts.
The incident has also left Dish employees in the dark. They can't connect to their VPN. Remote workers were unable to log in to work. The company instructed them to stand by and did not assure them they would get paid after operations halted.
Dish's shares also took a beating after the cyberattack. Bank of America gave the company a double downgrade and predicted its shares could fall by 20%.
Dish Still Uncertain About Recovery
In an email to The Associated Press, Dish did not state when it expects to completely recover from the incident.
But the company assured customers that it values the security of their personal information. Dish promised to take the appropriate steps if it learns its data has been compromised.
Closing Thoughts: What Business Owners Can Learn
What happened to Dish demonstrates that a ransomware attack could still affect a huge company with all the IT infrastructure and security systems in place. It shows that companies should not be complacent when it comes to cybercrimes. Cybercriminals continue to evolve and improve their skills.
This incident shows how cybercrime could affect multiple aspects of an organization's
operations. It could impact everyone – from the owners and top officials to the customers and the
employees.
If this tip helps and you would like to donate click on the button. Thanks In Advance
________________________________________________________________________________________________________
"Fortune Favors, Who Value Time over Money!"
"TeQ I.Q. was the 1st IT Company to Deliver Cloud Solutions since 2003"
Tech issues taking up your Time?
"TeQ I.Q. Makes Your Technology Secure and Protected"
Do you have Tech Frustrations like your Computer, Internet, Phone, Cellphone, Camera, TV, Car?
    "Afraid of Online Hacking?"
"SECURE your Internet and Devices with before it's too late!"
For more info go to https://www.teqiq.com/vpn/
"We Take Away Your Tech Frustrations and Give You the Free Time You Deserve!"
Call Robert to ask all your Technology questions.
For Free Consultation Call Now Robert Black at (619) 255-4180 or visit our website https://www.teqiq.com/
Chase Bank and Others Trust TeQ I.Q. with their IT and TeQnology so can you!