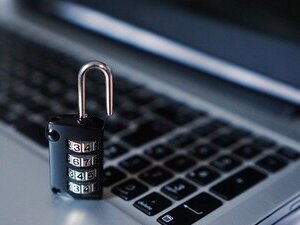 Microsoft Teams is a part of the 365 product family and is used by more than 270 million people for exchanging text messages, videoconferencing, and file storage.
In August of 2022, the team at Vectra Protect discovered a post-exploitation vulnerability in the plaintext storage disk used by Microsoft Teams while conducting research for a client. This vulnerability gives malicious actors, with either the local or remote systems access, the ability to obtain valid user credentials. Vectra discovered that the unencrypted credential management weakness affected all commercial and GCC Desktop Teams clients for Windows, Mac, and Linux.
In a blog post dated September 13, 2022, Vectra informed the public about the vulnerability and provided an example of how the hackers may exploit it.
Vectra explained that malicious actors could impersonate the user through Teams-related applications such as Skype and Outlook while bypassing multifactor authentication (MFA). With access to team-related applications, the hackers could target other employees or impersonate senior executives inside the corporation.
Connor Peoples, a security architect at Vectra, wrote, "Attackers can tamper with legitimate communications within an organization by selectively destroying, exfiltrating, or engaging in targeted phishing attacks."
The desktop application is especially susceptible to attack since it does not have "additional security safeguards to protect cookie data."
While Microsoft acknowledges the concern raised by Vectra, the corporation states, "The technique described does not meet our bar for immediate servicing as it requires an attacker to first gain access to a target network."
Given the uncertain availability of a solution in the immediate future, Vectra advises users to utilize the browser-based version of Microsoft Teams. The additional safeguards in a browser helps user avoid security vulnerabilities that could be readily exploited.
If this tip helps and you would like to donate click on the button. Thanks In Advance
________________________________________________________________________________________________________
"Fortune Favors, Who Value Time over Money!"
"TeQ I.Q. was the 1st IT Company to Deliver Cloud Solutions since 2003"
Tech issues taking up your Time?
"TeQ I.Q. Makes Your Technology Simple and Easy"
Do you have Tech Frustrations like your Computer, Internet, Phone, Cellphone, Camera, TV, Car?
     "We Take Away Your Tech Frustrations and Give You the Free Time You Deserve!"
Call Robert to ask all your Technology questions.
We are giving a Free in Person TeQ Seminar at our office in La Mesa every Wednesday from 12pm-1pm and a Free TeQ Support Q&A from 1pm-2pm. Go to https://www.teqiq.com/events for our upcoming Events and https://www.teqiq.com/seminars for info on each Seminar.
For Free Consultation Call Now Robert Black at (619) 255-4180 or visit our website https://www.teqiq.com/
Chase Bank and Others Trust TeQ I.Q. with their IT and TeQnology so can you!