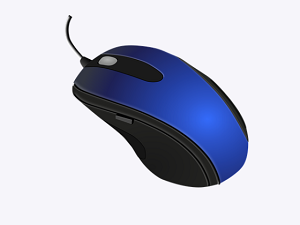 Do you use Google Chrome on your phone? If so you may have found yourself frustrated more than once by having to tap the "see more results" button because you were unable to find what you were looking for in the first few search results.
If you've ever experienced that you will be glad to know that Google is rolling out a change that will do away with the frustrating "see more" button.
Instead you'll get a continuous scroll feature that will allow you to delve more deeply into the search results until you find exactly what you are looking for. It's a small change but we regard it as an excellent one.
If you live in the US you may already be seeing the new search behavior. If you don't see it yet you can expect to see it in the near future whether you're using an Android or an iOS device. Be aware however that due to the staggered nature of Google's roll-out the new functionality won't be available for every search you conduct.
Although this is a relatively small change it's a very good one that solves one point of frustration a great many users have when surfing the web on their smart devices. It also helps to bring Chrome's search functionality more in line with modern feed-style apps like TikTok and Instagram.
Google has a long history of going the extra mile when it comes to anything that improves user experience on the web. This is another step in that direction and it follows on the heels of the complete redesign of mobile search Google undertook at the start of 2021.
Kudos to Google for continuing to keep user experience at the forefront of so much of what they do. We think you'll like the change.
_____________________________________________________________________________________________
STOP OVERPAYING for CABLE and Netflix!
TeQ I.Q. Service works on "Apple, Android, Roku, Amazon, Computers, and more"
"We Now have TeQ I.Q. VOD+(Video On Demand) The Best VOD Service!
"If you have Netflix or any other VOD Service you should switch to TeQ I.Q. VOD+ Service"
It is better than Netflix with 5 Connections and 4K and 3D included. Better than all other VOD services with Over 30,000 Movies, including New In Theatre Movies, Over 10,000 TV Series and growing. TeQ I.Q. VOD+ adds Movies and TV Series on Request.
Check out our TeQ I.Q. Services at https://www.teqiq.com/tv
We are giving a Free in Person TeQ Seminar at our office in La Mesa every Wednesday from 12pm-1pm and a Free TeQ Support Q&A from 1pm-2pm. Go to https://www.teqiq.com/events for our upcoming Events and https://www.teqiq.com/seminars for info on each Seminar.
For Free Consultation Call Now Robert Black at (619) 255-4180 or visit our website https://www.teqiq.com/
Chase Bank and Others Trust TeQ I.Q. with their IT and TeQnology so can you!