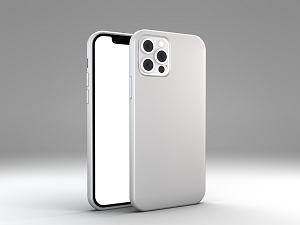 The bad news is some of Apple's iPhone 12's have sound issues. If you own an iPhone 12 then you are probably already aware of this.
The good news is that Apple has moved on the issue fairly quickly. The company has introduced a new free-of-charge service program for impacted iPhone 12's. If your device is defective you can have it repaired at no cost to you.
The company recently published a blog post that had this to say about the matter:
"Apple has determined that a very small percentage of iPhone 12 and iPhone 12 Pro devices may experience sound issues due to a component that might fail on the receiver module. Affected devices were manufactured between October 2020 and April 2021. If your iPhone 12 or iPhone 12 Pro does not emit sound from the receiver when you make or receive calls, it may be eligible for service."
You've got three different options open to you if you have an iPhone 12 suffering from the sound issue:
You can take it to the nearest Apple Authorized Service provider and have it repaired.
You can take it to the Apple Retail Store nearest you.
Or you can contact Apple Support and arrange mail in service via an Apple Repair Center.
If you select this last option you will receive instructions about where to mail your device when you complete the service request on the Apple Support page.
Apple's quick response here demonstrates once again why the company has an almost Evangelical following. Whether you like the company and the products they make or not give credit where credit is due. The company has a long history of taking good care of its customers.
Kudos to Apple. While it's unfortunate that the malfunction exists the company has made it delightfully easy to get it fixed.
_____________________________________________________________________________________________
STOP OVERPAYING for CABLE and Netflix!
TeQ I.Q. Service Starting at $10 a month!
TeQ I.Q. Service works on "Apple, Android, Roku, Amazon, Computers, and more"
"We Now have TeQ I.Q. VOD+(Video On Demand) for $10 a month. The Best VOD Service!
"If you have Netflix or any other VOD Service you should switch to TeQ I.Q. VOD+ Service"
It is better than Netflix with 5 Connections and 4K and 3D included. Better than all other VOD services with Over 30,000 Movies, including New In Theatre Movies, Over 10,000 TV Series and growing. TeQ I.Q. VOD+ adds Movies and TV Series on Request.
Check out our TeQ I.Q. Services at https://www.teqiq.com/tv
We are giving a Free in Person TeQ Seminar at our office in La Mesa every Wednesday from 12pm-1pm and a Free TeQ Support Q&A from 1pm-2pm. Go to https://www.teqiq.com/events for our upcoming Events and https://www.teqiq.com/seminars for info on each Seminar.
For Free Consultation Call Now Robert Black at (619) 255-4180 or visit our website https://www.teqiq.com/
Chase Bank and Others Trust TeQ I.Q. with their IT and TeQnology so can you!