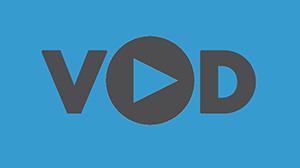 1 connection at the same time Included
To Order: Call: (855) 661-7300
email: sales@teqiq.com
If you have Netflix or any other VOD Service you should switch to TeQ I.Q. VOD+ Support Service.
TeQ I.Q. VOD+ Support Service gives you More for Less Money and has more Movies and Series than any other VOD Service!
Better than Netflix, Amazon, Hulu and any other VOD service, it includes all their content and more, including New Movies In the Theatre.
Also TeQ I.Q. VOD+ Support Service adds Movies and TV Series on Request!
Once you try TeQ I.Q. VOD+ Support Service you will never want to go back to another VOD service!
HD Movies and Series
4K Movies and Series
Best Support! Call, Text, eMail 24/7/365
More VOD Content then anyone else
New In Theatre Movies
Device Sync between all your Devices(Watch on 1 TV and Continue watching on another TV or another Device)
Our Streams are not from Pirated sites and No Cams
Streams Auto Converts to the Best Quality based on your Internet for No Buffering
Reliable Streams from Reliable sources
TeQ I.Q. VOD+ Support Service is constantly updating and Improving for Great Streaming Quality
You can setup our TeQ I.Q. VOD+ Support Service on Unlimited Devices
No Contract
Very Low Risk and a Huge Benefit
No New Equipment needed, use the same devices(TV, Phone, Tablet, Computer) you use now for Netflix or other VOD services
Every Referral you refer to us we give you a Free month of service
Live Support
Local Customer Support
Easy to Use
Easy 5 minute Setup
Phone or Chat Support
Netflix, Amazon VOD, Disney+, HBO Max, Hulu, Apple TV+, Paramount+, Crackle, Peacock Replacement
Works on All Platforms, Computer, Android, Apple, Amazon, Roku and Web Browser
"Guaranteed Rates - Prices will Never Increase"
No Hidden Fees!
Now you can watch Over 30,000 of On Demand Movies and Over 10,000 Commercial Free Series with the TeQ I.Q. VOD+ Support Service on your Home Television and Other Devices e.g.(Android, Apple TV, Roku TV, Amazon Fire TV, Computer, Web Browser, iPad, iPhone, Smartphone and Tablet)!
"WATCH WHAT YOU WANT, WHEN YOU WANT IT"
New and Old On Demand Movies and Commercial Free Series
We have a fully supported custom built Easy to use All-In-One App service.
Call for Free our Demo! Call (855) 661-7300
To protect yourself and stop buffering We sell VPN for $3 a month
We have "Amazon Fire Stick or Roku Stick"
with Free Live TV and Free Movies, TV Series
for a 1 time fee of $420
Call for Free Demo (855) 661-7300
Watch Live TV and On-Demand Movies and TV Series in any Web Browser on any Device(like Android, Apple TV, Roku TV, Amazon Fire TV, Windows PC, MAC PC, iPad, iPhone, Tablet, Smartphone)
For Live TV Support Service Info, 900 + Live Channels Including All Premium Channels, International, All Sports channels Including MLB, NFL, NBA, NHL,  PPV Events, and so much more please go to our TV Support page and  click on the link https://www.teqiq.com/tv/