FREE

Home & CellPhone Service with E911 Service
30 Day Money Back Guarantee! Nothing to lose, just your phone bill.
Backed by Google Voice.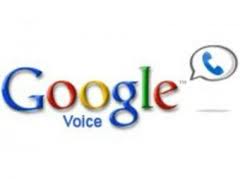 TeQ I.Q. and Computer Troubleshooters provide FREE Home & CellPhone Service with E911 Service and Unlimited Calling to all of the USA and Canada. Let your phone be FREE!
Call Robert Black to see a
FREE

Live Demo 619-255-4180

If you have an account click here
Quick Set Up
Be up and running in as little as an hour. No need for training. Just use your phone the same way you always have and get so many more features.
NO

Monthly Costs.
NO

Contract.
NO

Computer Needed.
NO CATCH!!!
Low one-time setup fee and
THAT'S ALL YOU PAY!!!
YES

You you can call

911

Service for

Emergency.
YES

Talk as often and as long as you Like for

FREE.
YES

Talk to Anyone you Like in the USA and Canada for

FREE.
YES

Talk on the same Phone and Phone number you have now for

FREE.
Features:
Unlimited Local and Long Distance Calling to all of USA and Canada.
Low International rates like 0.02 to Mexico and Europe landline phones.

FREE

Caller ID.

FREE

Call Screening.

FREE

Call Waiting.

FREE

Call Waiting ID.

FREE

Call Forwarding.

FREE

Call Forwarding No Answer.

FREE

Call Forwarding Simultaneous Ringing .

FREE

Conference Calling.

FREE

Call Voice Mail.

FREE

Unlimited Voice Mail Storage.

FREE

Voice Mail-to-Email.

FREE

Voice Mail-to-Text Message.

FREE

Text Message-to-Email.

FREE

Auto-Attendant/Receptionist.

FREE

Night Mode/Holiday Scheduler.

FREE

Text Messaging.

FREE

Call Blocking.

FREE

Android and iPhone App for making FREE Unlimited Calls on your Cellphone.
Listen to your Voice Mail, check your call history, and manage your phone features online from any computer.
And Much More...
Why Choose
FREE

Home Phone Service?
All-inclusive solution: All of the features use the same phones and service you have now.
NO monthly Cost with NO contract and NO commitment.
NO additional hardware or server. Plug in your phones and that's it.
Keep your existing phone numbers and Internet service.
Connect your phone wherever you are located.
Don't Miss Calls and Voice-Mails During A Blackout.
Have all your phones ring on your home phone.
Screen all your calls on your Home Phone and Cell Phones.
Have your cell phone ring at home even without cell coverage in your house.
Take your home phone anywhere in the world.
The call quality is great, we can show you a live demo before you order the service.
The service is very reliable and is backed by Google Voice.
If you have Google Voice you can use it as a Home Phone Service for

FREE

.
Have Redundancy (Backup) for your Home Phone Service or Office Phone Service.

FREE

Emergency support

24/7.
Freedom to Call From Anywhere to Everywhere.
Have the ability to work from anywhere that has an Internet connection. Take your office phone or your home phone on the road. With advanced call forwarding options you can forward your office phone to any mobile or external number. Add a softphone and answer calls directly on your Laptop and on your SmartPhone (CellPhone).
For any further information or to see a
FREE

Live Demo call Robert Black 619-255-4180