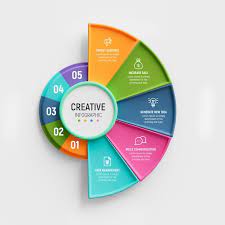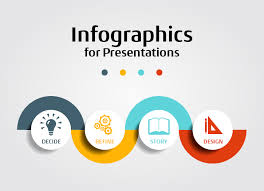 AD: "Stop Overpaying for Cellphone Service":
check out our Special T-Mobile "Lower Price with More Features" Plans
at https://www.teqiq.com/tmobile/
Share this info and help a Friend.
You have a message to share with your audience — what better way to do so than with an image? It seems there's always one or two going viral every so often — and there's a science behind creating great infographics that people want to share.
About 90% of the information sent to our brains is visual. Then 99% of sensory information is filtered out by our mind right away. So it's not surprising that 65% of people are visual learners. Plus, 45% more users will click on a link if you include an infographic.
In other words, infographics are the bee's knees. The next step now is finding the best tools to create an infographic that's professional and share-worthy.
It's free, web-based, and easy to use — why wouldn't Easel.ly make it to the top of the list? This platform comes with a range of templates to choose from that are fully customizable.
Plus, it offers a library of images, as well as shapes, lines, and arrows to make the info on your graphic pop. Of course, you can also sift through a variety of text styles, fonts, and sizes to give it the feel you want.
Now, there is a paid version to create infographics, and offers a larger selection of resources. For instance, the free version only comes with 60 images and 10 fonts.
To top it off, the paid version comes with enhanced security features and design assistance.
Some users claim it only takes half an hour to create an infographic which, if true, is pretty impressive.
Here's one you may be familiar with, but never quite used. It too comes with free and paid versions and offers templates, icons, and stock images. There are also premium options you can use to make your graphic more unique.
Since Canva is widely used, it now offers different plans for different teams and setups. For instance, it has Canva for work, education, nonprofits, and enterprises.
Maybe you don't have 30 minutes to learn how to create infographics. If so, then you can mess around with Piktochart. This platform advertises itself as being easy enough for non-designers to develop gorgeous infographics in just 10 minutes.
That's a big claim worth checking out, and you can do so for free. The tool comes with more than 400 fully customizable themes, images, graphs, and objects.
Plus, these are all retina-ready, which makes them more appealing to the eye.
If you have a team, you can collaborate with your co-workers on designs, assign roles and permissions, and add comments to projects.
If you tried Canva, but want a solid alternative, then BeFunky is worth checking out. You can start designing your infographic right away for free.
The platform is simple to navigate and comes with all the bells and whistles you need. This includes:
Templates
Free and premium stock images
Icons
Various fonts
Text colors
Image editing (cropping, resizing exposure, etc.)
You can save your infographic as a BeFunky project where you can access it from anywhere. Or you can save it locally on your computer or device.
Premium comes with cool features, like removing objects from photos and turning photos into paintings.
This is an ideal platform to create infographics that don't need a lot of work. So if you're not looking to remove or add objects, make custom edits to the photos, or use other advanced techniques, then Visme is for you.
It's a simple tool that allows you to do basic infographics — add text and images, then hit publish.
You still get the same advanced features that the others offer. Plus, you can go as far as to create interactive graphics that contain:
The tool is beginner-friendly and enables you to create your infographic within 30 minutes.
There are also plans for teachers and students ($30 to $60 per semester).
Create Your Next "Viral" Infographic Masterpiece
While there's no way to guarantee your infographic will go viral, you can increase the odds. It all begins with developing a graphic that's appealing and informative. As long as you have information people find intriguing, they'll be more inclined to view and share it.
However, let's not jump ahead of ourselves. You first have to become acquainted with one of these tools. So check them out to see which one will become your go-to infographic designer.
If this tip helps and you would like to donate click on the button. Thanks In Advance.
________________________________________________________________________________________________________
"Fortune Favors, Who Value Time over Money!"
"TeQ I.Q. was the 1st IT Company to Deliver Cloud Solutions since 2003"
Tech issues taking up your Time?
"TeQ I.Q. Makes Your Technology Secure and Protected"
Do you have Tech Frustrations like your Computer, Internet, Phone, Cellphone, Camera, TV, Car?
"Stop Overpaying for Cellphone Service?"
"We Have Special Pricing with T-Mobile!"
LOW Prices at https://www.teqiq.com/tmobile/
"We Take Away Your Tech Frustrations and Give You the Free Time You Deserve!"
Call Robert to ask all your Technology questions.
For Free Consultation Call Now Robert Black at (619) 255-4180 or visit our website https://www.teqiq.com/
Chase Bank and Others Trust TeQ I.Q. with their IT and TeQnology so can you!