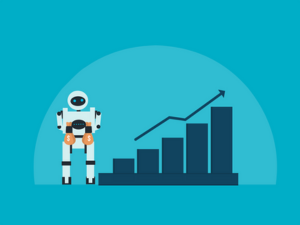 Scaling your business with technology is an excellent way to increase profit margins and revenue. No matter what part of your business operations you need to streamline, you can find an app, software, or device to deliver the desired results.
Improve Customer Experience
As the source of your revenue, customer experience is the most essential factor in business growth. The data supports it: 85% of businesses focusing on improving customer experience increase their revenue.
Improving customer experience can be as easy as offering free WiFi in your store. More comprehensive approaches include using analytics to personalize each customer's experience and using their buying habits to retain them longer. 
Automate Daily Tasks
Scaling your business with technology depends on increasing your productivity. Technology can help streamline several business processes so employees can focus on more critical tasks. 
Internal Communication
Technology can reduce the time a team spends communicating. For example, with automatic notifications, workflow tools, alerts, and reminders, managers can spend less time tracking progress and more time leading their teams.  
Marketing Campaigns
Once your top talent designs your marketing campaign, technology can automate the process of delivering it to your customers. As a result, your team can focus on devising the best strategies rather than making sure the execution is perfect.
Repetitive Tasks
Whether it's billing, purchasing, or inventory, technology can automate most repetitive tasks. This means you pay less for labor and can focus on finding and developing talent to move your business forward.
Improves Analytics
Technology's ability to gather and analyze data has never been better. Of course, customer data and trends are important, but with current technology, you can see how every facet of your business is performing.
With analytics technology, you can assess your company's marketing strategy. You can closely monitor your employee's productivity. You can even analyze market trends to identify and maximize potential growth areas.
With modern technology, shoring up your business's weaknesses and capitalizing on its strengths is easier than ever before.
Protects Data
Data breaches grow more common every year. A data breach can cost your business thousands of dollars and ruin customer trust. 
Data protection technology is essential for every business, and there have never been more options. Technology can establish and enforce privacy policies. Firewalls and remote data storage are also necessary.
A third-party data protection service is a great, cost-effective option.
Streamlines Onboarding
Human resources fundamentally support your business operations and growth but can quickly become bogged down in necessary bureaucracy. You can use technology to streamline the onboarding process.
Docu-sign technology negates the need for sending important documents through the mail. Online databases help new employees efficiently access a wealth of data and policies. Software that tracks goals and progress makes a seamless transition into the company possible.
What Can Technology Do For You?
Scaling your business with technology doesn't have to be complicated. As a business owner, you have the tools and knowledge to increase your revenue and advance your business into the future. No matter your needs, there's a tech stack to help you.
If this tip helps and you would like to donate click on the button. Thanks In Advance.
________________________________________________________________________________________________________
"Fortune Favors, Who Value Time over Money!"
"TeQ I.Q. was the 1st IT Company to Deliver Cloud Solutions since 2003"
Tech issues taking up your Time?
"TeQ I.Q. Makes Your Technology Secure and Protected"
Do you have Tech Frustrations like your Computer, Internet, Phone, Cellphone, Camera, TV, Car?
    "Afraid of Online Hacking?"
"SECURE your Internet and Devices with before it's too late!"
For more info go to https://www.teqiq.com/vpn/
"We Take Away Your Tech Frustrations and Give You the Free Time You Deserve!"
Call Robert to ask all your Technology questions.
For Free Consultation Call Now Robert Black at (619) 255-4180 or visit our website https://www.teqiq.com/
Chase Bank and Others Trust TeQ I.Q. with their IT and TeQnology so can you!