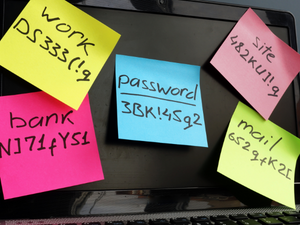 According to LastPass CEO Karim Toubba, the password manager has been hacked once again.
A data breach occurred in the development environment only a few months ago, prompting LastPass to announce they had experienced a security breach on August 25, 2022. LastPass disclosed to its customers that a developer account was compromised. At the time, only portions of LastPass' source code and some proprietary technical information appeared to have been compromised due to the breach.
A combined investigation with Mandiant was initiated immediately. After completing their analysis on September 15, they concluded that the threat actor had engaged in limited activity for four days. Moreover, there is no evidence of threat actor activity beyond the established timeline. Neither was there evidence suggesting any access to customer data or encrypted password vaults occurred during the incident.
Although it seemed that the cyberattack had ended, Toubba said that his company discovered strange behavior in a cloud storage service used by both LastPass and its affiliate, GoTo.
Toubba confirmed that unauthorized parties were accessing customer information using data obtained during the August 2022 cyberattack. However, LastPass' Zero Knowledge architecture ensures that customer passwords are completely secure.
At this point, it is not clear what information was obtained by the cybercriminal. However, the company assured users that they were diligently working to gather more information about the breach and to identify what data has been compromised.
Hackers have targeted LastPass on multiple occasions, but the cybercriminals are gaining ground this time. While it seems that the cybercriminals couldn't gain access to customers' passwords, they could still access customers' information, which could significantly affect more than 25 Million users.
If this tip helps and you would like to donate click on the button. Thanks In Advance
________________________________________________________________________________________________________
"Fortune Favors, Who Value Time over Money!"
"TeQ I.Q. was the 1st IT Company to Deliver Cloud Solutions since 2003"
Tech issues taking up your Time?
"TeQ I.Q. Makes Your Technology Simple and Easy"
Do you have Tech Frustrations like your Computer, Internet, Phone, Cellphone, Camera, TV, Car?
     "Buy a TV from TeQ I.Q. with Ease and We Install it for Free!"
"We Take Away Your Tech Frustrations and Give You the Free Time You Deserve!"
Call Robert to ask all your Technology questions.
We are giving a Free in Person TeQ Seminar at our office in La Mesa every Wednesday from 12pm-1pm and a Free TeQ Support Q&A from 1pm-2pm. Go to https://www.teqiq.com/events for our upcoming Events and https://www.teqiq.com/seminars for info on each Seminar.
For Free Consultation Call Now Robert Black at (619) 255-4180 or visit our website https://www.teqiq.com/
Chase Bank and Others Trust TeQ I.Q. with their IT and TeQnology so can you!