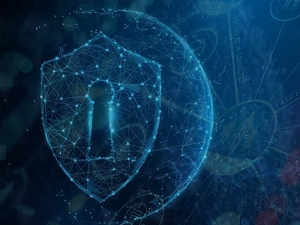 DuckDuckGo has a reputation for protecting the privacy of its users far more than most other companies.  Last year, the tiny search engine announced that they were experimenting with a free service designed to dodge email trackers as a means of further protecting the privacy of its users.
The company's Email Protection service works by stripping email trackers from messages.
Initially, DuckDuckGo's Email Protection service was available via a waitlist only.  You had to sign up.  If/when a spot opened for you, you could test it out.  During this waitlist testing period, the company reports that it found trackers in some 85 percent of incoming messages.
Now, DuckDuckGo's Email Protection service has moved to Open Beta, so literally anyone can get a @duck.com email address. Per the company, you can create as many private email addresses as you like and they will be accessible from your desktop, iOS or Android devices.
Not only does the service promise to strip out unwanted email trackers, but it will also give you a report detailing exactly what trackers it found in your messages. It includes a new Link Tracking feature that helps prevent tracking across email links.
If that wasn't enough, the service also includes Smart Encryption, which upgrades unencrypted HTTP links in emails to their secure HTTPS counterparts whenever possible. You can reply to messages with a @duck.com email address in lieu of whatever address you normally use.
To make use of the service, you'll need to install the DuckDuckGo Privacy Browser for iOS or Android.  Once installed, simply go to the Email Protection section of the Settings menu to try it out.
If you're planning to use it on your desktop PC, you'll need the DuckDuckGo Privacy Essentials extensions depending on the browser you use. It is available for Chrome, Edge, Brave, Firefox or the DuckDuckGo Mac browser.  Once you've got the extension installed, just pay a visit to the email section of the company's website.
If this tip helps and you would like to donate click on the button. Thanks In Advance
________________________________________________________________________________________________________
"Fortune Favors, Who Value Time over Money!"
"TeQ I.Q. was the 1st IT Company to Deliver Cloud Solutions since 2003"
Tech issues taking up your Time?
"TeQ I.Q. Makes Your Technology Simple and Easy"
Do you have Tech Frustrations like your Computer, Internet, Phone, Cellphone, Camera, TV, Car?
     "We Take Away Your Tech Frustrations and Give You the Free Time You Deserve!"
Call Robert to ask all your Technology questions.
We are giving a Free in Person TeQ Seminar at our office in La Mesa every Wednesday from 12pm-1pm and a Free TeQ Support Q&A from 1pm-2pm. Go to https://www.teqiq.com/events for our upcoming Events and https://www.teqiq.com/seminars for info on each Seminar.
For Free Consultation Call Now Robert Black at (619) 255-4180 or visit our website https://www.teqiq.com/
Chase Bank and Others Trust TeQ I.Q. with their IT and TeQnology so can you!