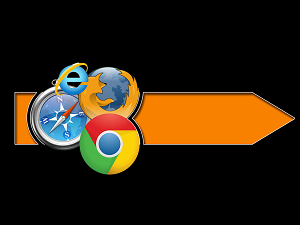 If you spend a lot of time browsing the Windows Store you may have noticed something unexpected. You can now download Mozilla's Firefox browser from that source.
Previously Mozilla was unable to upload its browser to the Windows Store because Microsoft's policies required that all browsers on their platform had to use the engine provided by Windows.
Recently the company changed that policy and stripped out that requirement. That makes sense given that Microsoft rebuilt their own Edge browser using Chromium as a base. The Redmond Giant accepted Opera on the Windows Store back in September of this year (2021) and more recently added Firefox.
A Mozilla spokesman had this to say about the addition:
"Previously, if you were on Windows and wanted to use Firefox you had to download it from the internet and go through a clunky process from Microsoft. Now that Microsoft has changed its Store policies, choosing Firefox as your desktop browser is even more seamless - and it comes with all the latest Firefox features."
More choice for users is always a good thing. The inclusion of Firefox on the Windows Store gives Windows users easy and convenient access to a non-Chromium-based browser. Firefox is a good alternative well worth experimenting with because Mozilla has built a number of intriguing features into their browser that its larger competitors haven't emulated yet.
Kudos to Microsoft for expanding the selection of browsers in the Microsoft Store and to both Opera and Firefox for their additions there. With any luck we may see a few additional niche browsers included as well.
If you haven't considered Opera or Firefox take a few minutes to download both and give them a test drive. It's not a terribly time intensive process and you may be pleasantly surprised.
________________________________________________________________________________________________________
STOP OVERPAYING for CABLE and Netflix!
TeQ I.Q. Service works on "Apple, Android, Roku, Amazon, Computers, and more"
"We Now have TeQ I.Q. VOD+(Video On Demand) The Best VOD Service!
"If you have Netflix or any other VOD Service you should switch to TeQ I.Q. VOD+ Service"
It is better than Netflix with 5 Connections and 4K and 3D included. Better than all other VOD services with Over 30,000 Movies, including New In Theatre Movies, Over 10,000 TV Series and growing. TeQ I.Q. VOD+ adds Movies and TV Series on Request.
Check out our TeQ I.Q. Services at https://www.teqiq.com/tv
We are giving a Free in Person TeQ Seminar at our office in La Mesa every Wednesday from 12pm-1pm and a Free TeQ Support Q&A from 1pm-2pm. Go to https://www.teqiq.com/events for our upcoming Events and https://www.teqiq.com/seminars for info on each Seminar.
For Free Consultation Call Now Robert Black at (619) 255-4180 or visit our website https://www.teqiq.com/
Chase Bank and Others Trust TeQ I.Q. with their IT and TeQnology so can you!