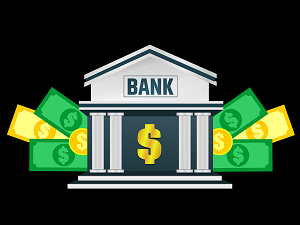 Hacks continue to evolve as the hackers themselves get increasingly sophisticated. One of the most recent victims is investment banking giant Morgan Stanley. Their network was breached after the attackers stole personal information belonging to their customers by hacking into an Accellion FTA server belonging to a third-party vendor, then using that information to breach Morgan Stanley's network.
The third-party vendor in question, Guidehouse, provides account maintenance service to Morgan Stanley. They notified the banking giant back in May that they had been breached and that some information belonging to Morgan Stanley customers had been compromised.
At this time it is unclear just how many of Morgan Stanley's customers have been impacted, but the company is in the process of reaching out to all who were impacted to let them know. Although the company has not indicated as much, it's fairly standard practice for firms to offer 1-2 years of credit protection to customers who have had their data compromised. Odds are excellent that this will be the case here. Although again, that has not been confirmed at this point.
In any case, this is a serious breach, regardless of scope and scale, because the hackers were able to make off with both encrypted files and the decryption key to unlock them.
The stolen data includes:
Stock plan participants' name
Physical address
Date of birth
Social security number
And company name, where applicable
In other words, more than enough information to steal an individual's identity.
If you bank with Morgan Stanley, be on the lookout for a letter from the company and watch your credit statements like a hawk. If you want to take a more proactive stance, give them a call to verify whether or not you are among the impacted users.
_____________________________________________________________________________________________
STOP OVERPAYING for CABLE and Netflix!
TeQ I.Q. Service Starting at $10 a month!
TeQ I.Q. Service works on "Apple, Android, Roku, Amazon, Computers, and more"
"We Now have TeQ I.Q. VOD(Video On Demand) for $10 a month. The Best VOD Service!
"If you have Netflix or any other VOD Service you should switch to TeQ I.Q. VOD Service"
It is better than Netflix with 5 Connections and 4K included. Better than all other VOD services with Over 30,000 Movies, including New In Theatre Movies, Over 5000 TV Series and growing. TeQ I.Q. VOD adds Movies and TV Series on Request.
Check out our TeQ I.Q. Service at https://www.teqiq.com/tv
We are giving a Free in Person TeQ Seminar at our office in La Mesa every Wednesday from 12pm-1pm and a Free TeQ Support Q&A from 1pm-2pm. Go to https://www.teqiq.com/events for our upcoming Events and https://www.teqiq.com/seminars for info on each Seminar.
For Free Consultation Call Now Robert Black at (619) 255-4180 or visit our website https://www.teqiq.com/
The Chase Bank and others Trust Us with their IT and TeQnology so can you!