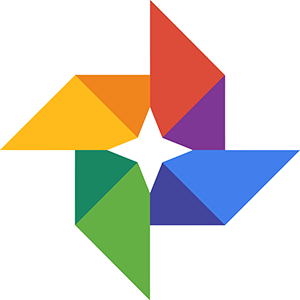 A common problem that people may experience with their smartphone is the lack of sufficient storage space to download a new app, or take a new photo or video. Here are some tips for how to free up some space on your smartphone.
Backing up photos and videos using Google Photos
A useful way to clear a lot of space on your phone is to use cloud storage service such as Google Photos. This application allows you to store your photos and videos online free of charge. You can then remove the photos from your device's local storage if you choose which will free up space on your phone for other things.
Google Photos offers unlimited storage for photos and videos, with the restriction that they be stored at a maximum resolution of 16 megapixels (for photos), or 1080p (for video). You always have the option to store higher resolution versions of selected photos and videos, but those files will count towards your Google Drive storage limit.
To use Google Photos, download the free app from the Google Play Store (on an Android device) or the App Store (on iOS).
Once installed, launch the app, generating a prompt to log in with your Google account. The app asks for your permission to access your photos and videos. If you grant access, it automatically starts to back up your library of photos and videos to the cloud.
To remove the photos or videos from your phone after they are backed up, click the button that says "Free up __ GB from device." Only files that were successfully uploaded to Google Photos are removed from your phone.
NoteIf your photos or videos is higher than 16 megapixels or 1080p, their quality is downgraded when uploading them to Google Photos at "high-quality" (unlimited storage). Make sure that "high-quality" is adequate for your photo storage needs before you delete the original-quality photos and videos from your phone.
TipIn addition to using the app, you can access your Google Photos in any web browser by going to Google Photos.
Deleting unwanted files
You can also search through the files on your device using the "Files" app on iOS, or whatever file browser app you have on your Android device. Sort the files by space, and if you find anything you don't use, delete it (after you verify that you do not need it.)
You can also delete:
Text messages.
E-mails.
Unused applications.
Contacts.
Unwanted pictures (make sure to clear them from "Recently Deleted" on iOS).
Unwanted applications.
Deleting these files frees up space, but the amount of space varies depending on what you choose to delete.
STOP OVERPAYING FOR CABLE!
TeQ I.Q. Service Starting at $10 a month!
Our Service works on "iPhone, iPad, Apple TV, Android Devices, Roku, Amazon Fire Devices, Windows, Macs and more"
"We also have Included Over 9000 Movies and Over 700 TV Series  and growing with our Packages"
Check out our TeQ I.Q. Service at https://www.teqiq.com/tv
We are giving a Free in Person TeQ Seminar at our office in La Mesa every Wednesday from 12pm-1pm and a Free TeQ Support Q&A from 1pm-2pm. Go to https://www.teqiq.com/events for our upcoming Events and https://www.teqiq.com/seminars for info on each Seminar.
For Free Consultation Call Now Robert Black at (619) 255-4180 or visit our website https://www.teqiq.com/